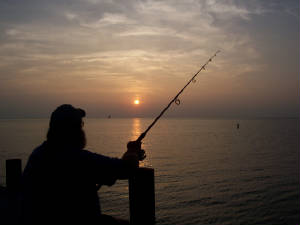 This Years vacation started by stopping by Bass pro shop in Hampton Va before we headed to Va beach for the night, I have never been to one and we had an opportunity so why not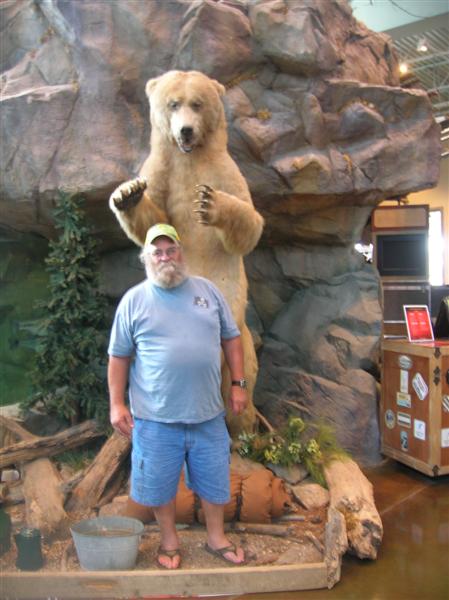 If are an outdoors person they have it all from hunting to fishing and every thing in-between.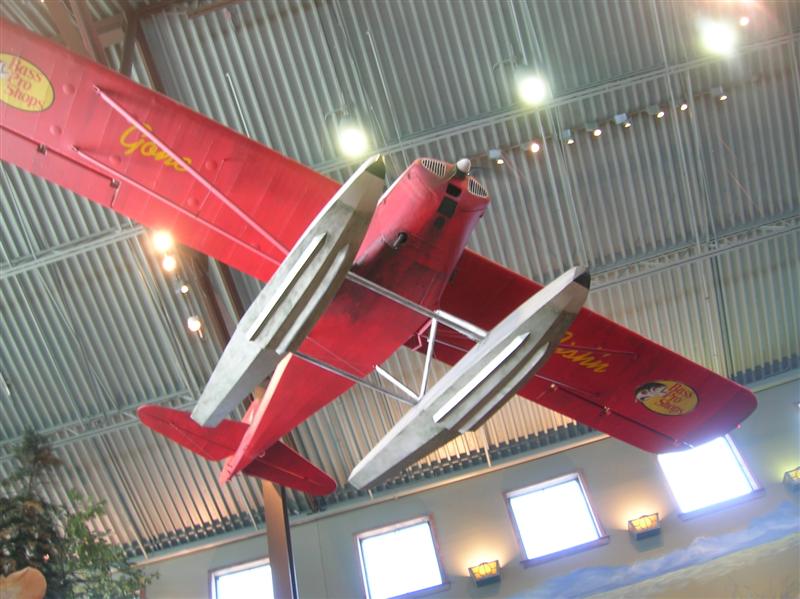 This place is huge as you can see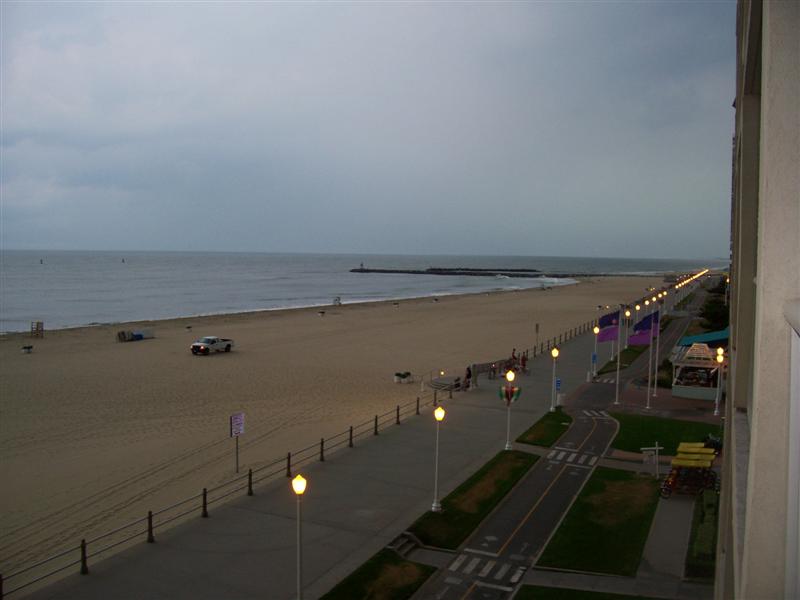 There was lightning that day so they clear the beaches but it was also early Friday night so those that were there were out to dinner or not yet arrived so you can see that the beach was clear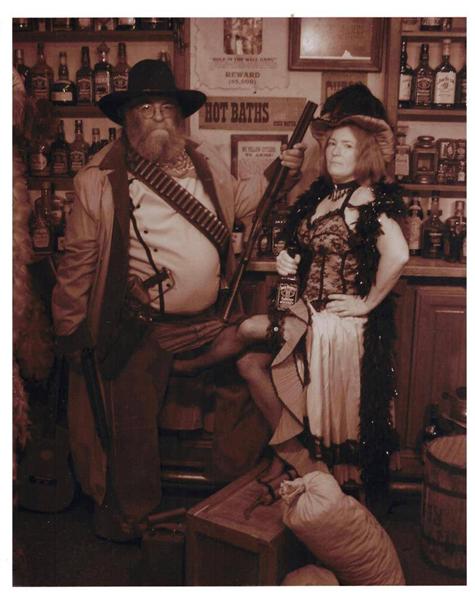 We went to one of those old time photo places this year the wife always wanted to do that

After leaving Va beach we headed to Knotts Island N.C. to catch the ferry to Currituck and the road to the Outer Banks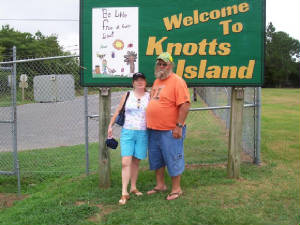 You some times runs into other traffic crossing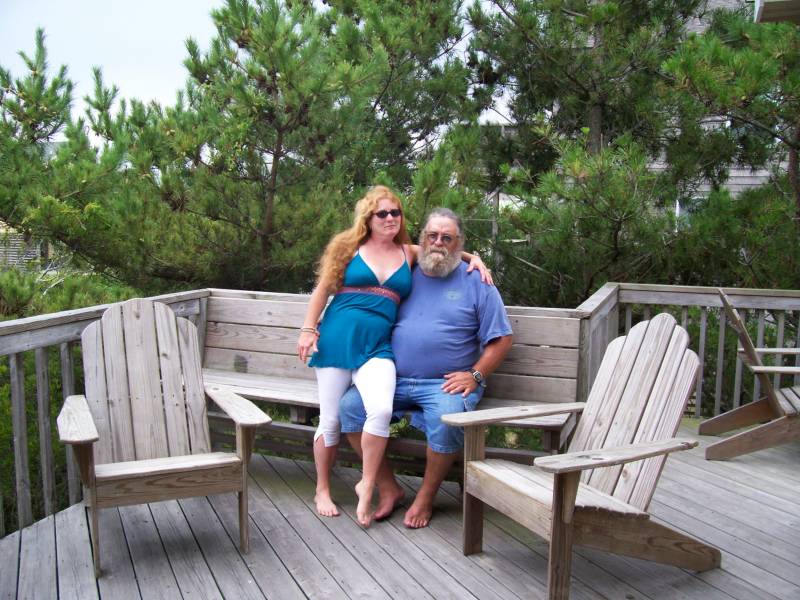 This Year we wanted to see more of the northern beaches but also wanted to stay close enough to Oregon Inlet to fish . We chose Southern Nags Head a Nice area and quiet too, just a few minutes to Oregon inlet and a few the other way to shopping and other entrainment off the beach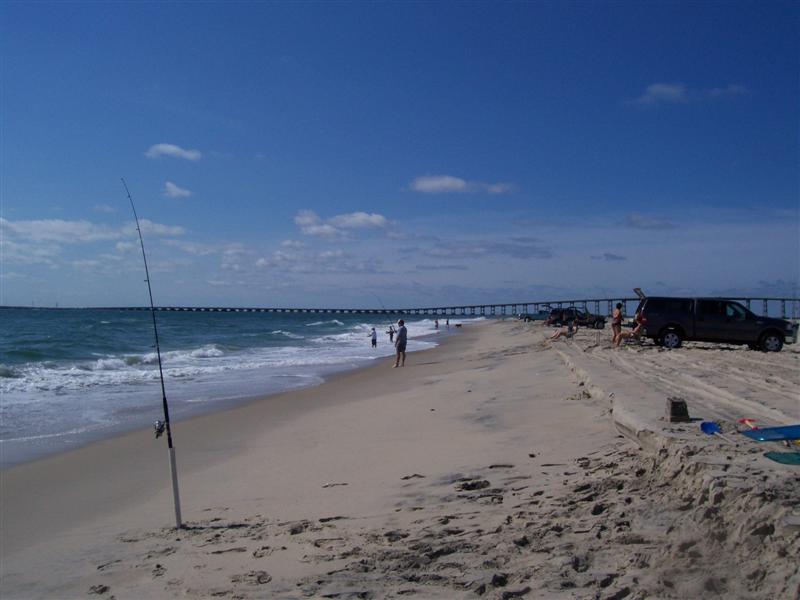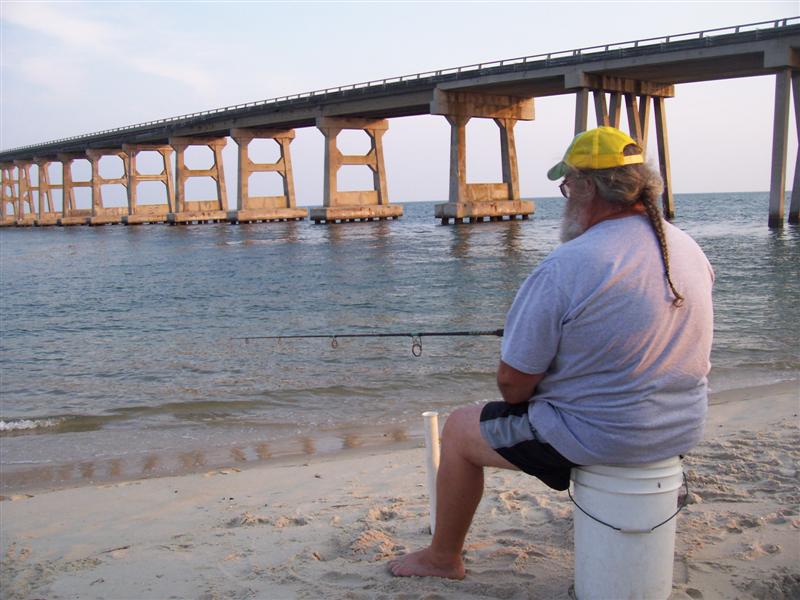 Our fist time to visit the northern end
Fishing from the beach at Oregon Inlet is always fun

Just getting out to it is a trip
watching the people who think their
4 wheel drive will go with out letting
air out of their tires is fun too.
I try to help when I can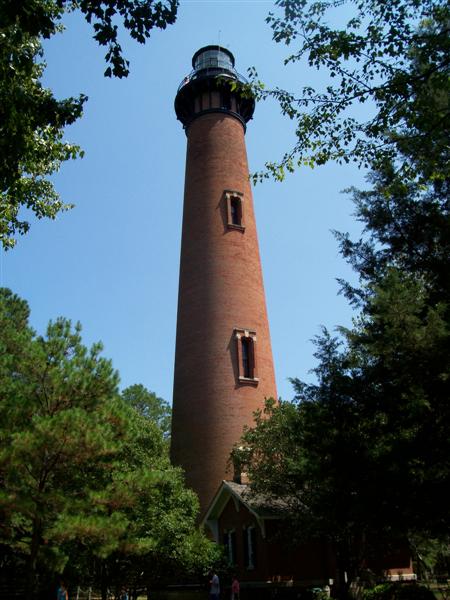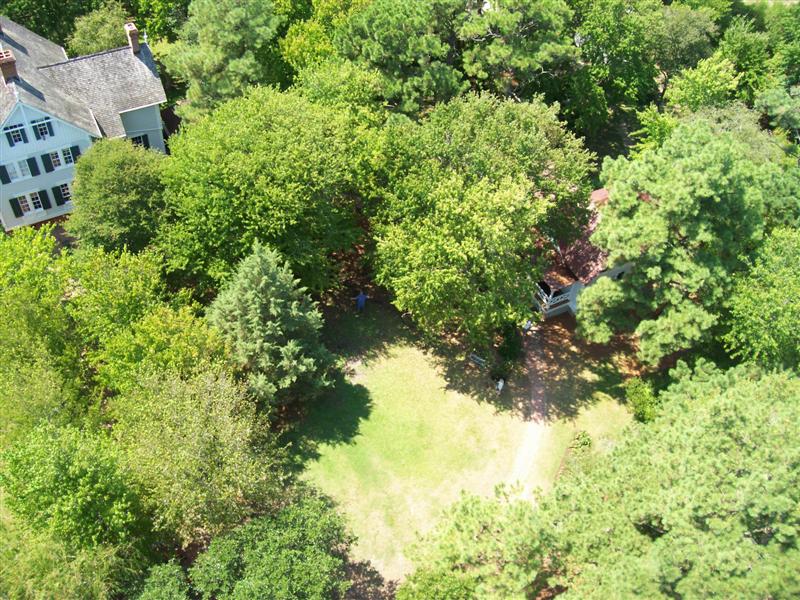 That blue speck between the trees is me
We went up to Corolla this year to see the light house and the Ponies and to explore the 4 wheel drive area too. I once had thought of renting up there but I don't think you could pay me now, although it is a nice area it is way to remote for me and there is too much traffic on the beach to feel comfortable . It's like laying on the highway to get sun. I'm sure it would be different in the off season but it's not for me, I also noticed a lot of older homes back in the back part of the island that looked like they never took out any junk or old cars, just kept piling them up in the yards, Looked trashy to me , although the beach front houses all are well kept I just couldn't see us staying there, to each his own I say If you like remoteness this might be the place for you.

The Ponies roomed every where so you need to watch for them and also fence out your house too of you don't want them in your yard.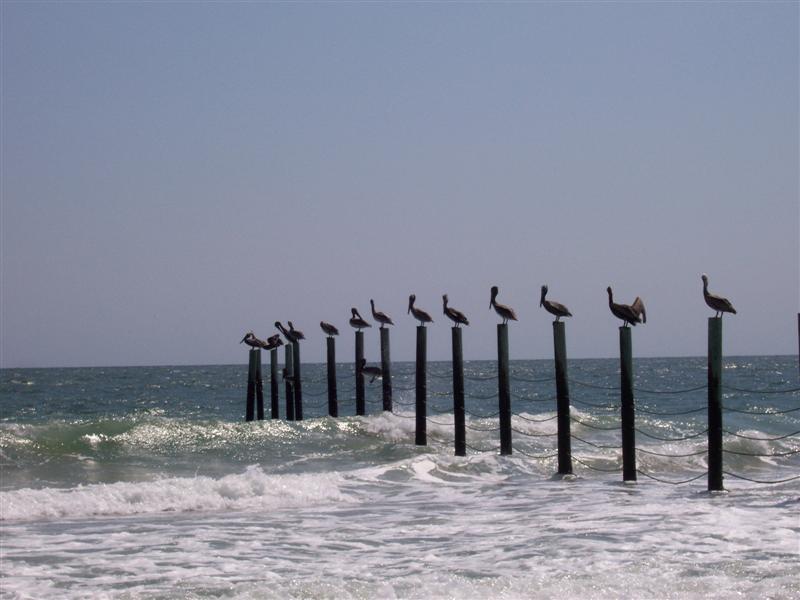 This is the beach ramp to the 4 wheel drive area the pelicans I think were the gate guards or greeters or just there to laugh at the people who get stuck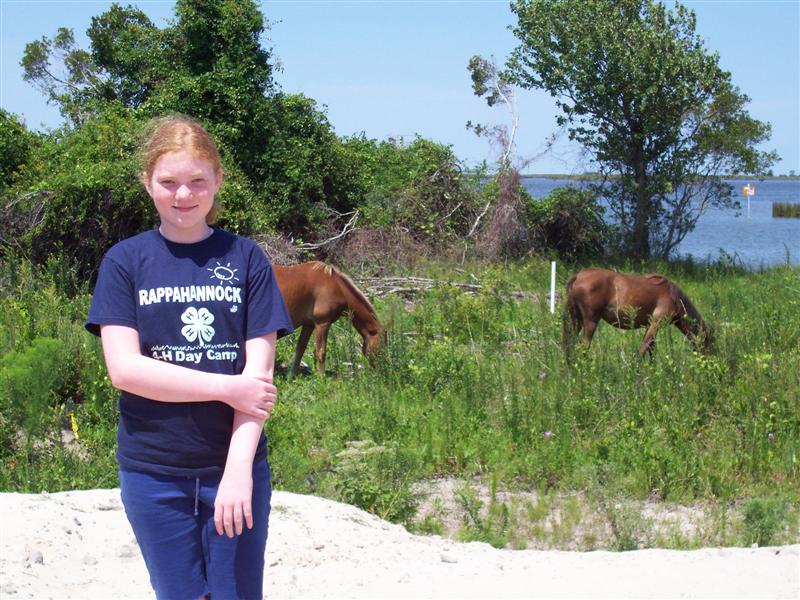 Some of the Hoarse we encountered . They rome the back roads and some times are seen on the beaches although as much traffic was there the day we were on the beach here I'm sure they were safer back there.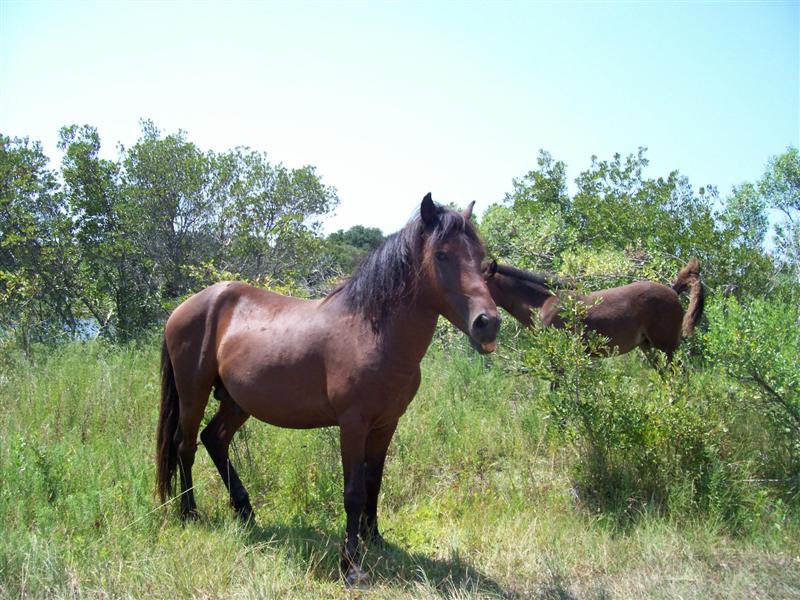 This stallion charged my wife and daughter when we first approached it in another area, found out we were in between him and his mare and colt and he wasn't pleased with that, A scary moment to say the least


Our Next outing was to Roanoke Island we went over to Visit the festival park and see the old recreated ship. That was fun and interesting too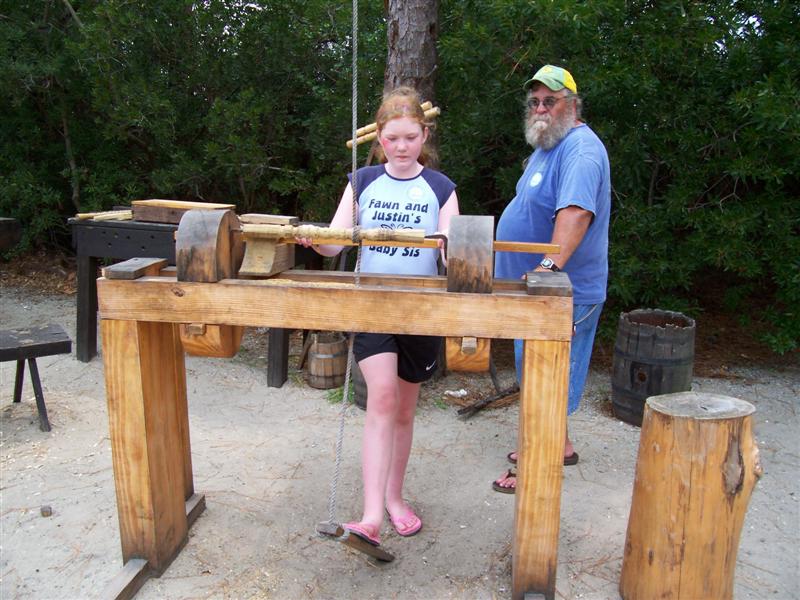 Alli taking a turn on an old lath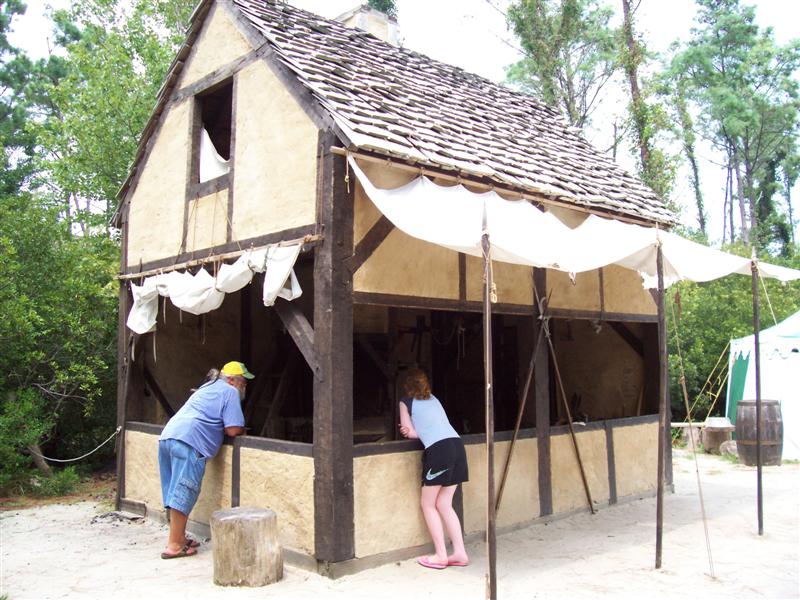 Looking into the old black smith shop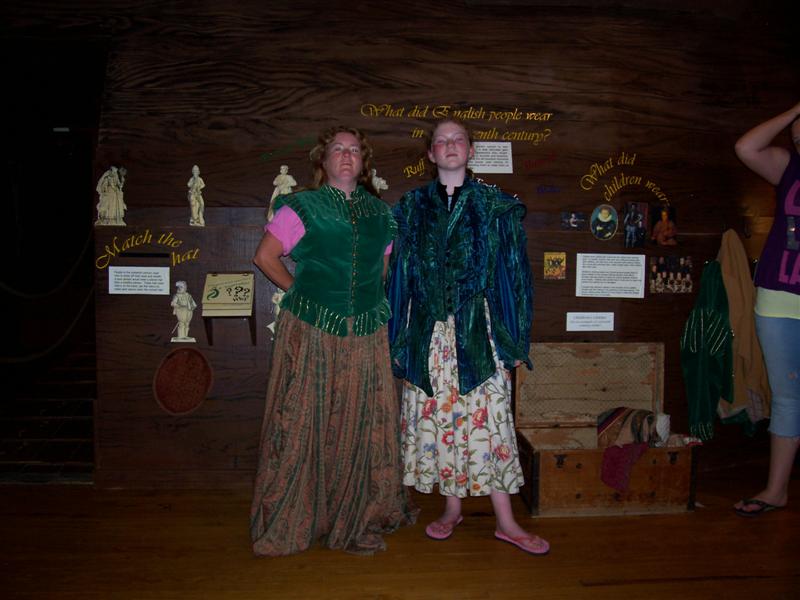 They had a interactive museum that is great for kids and adults alike here Sharon and Alli get to try on period costumes
Edit Text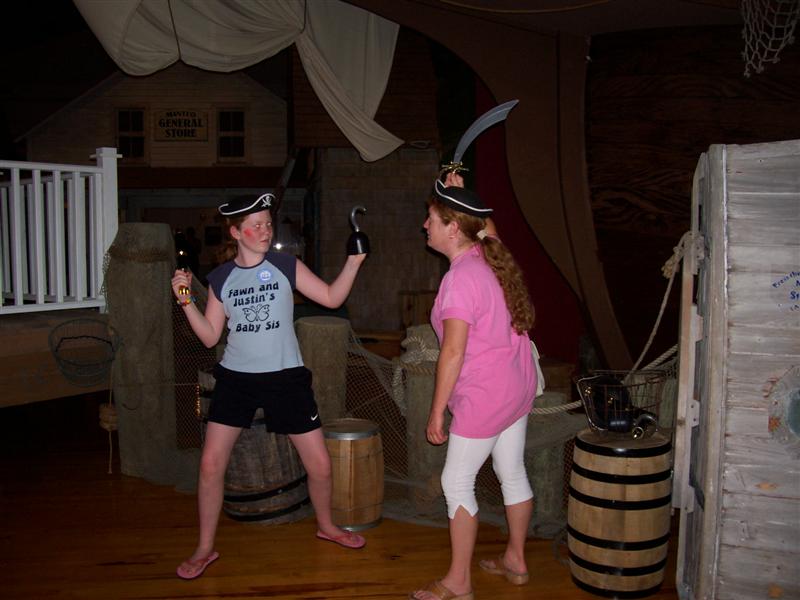 Sharon and Alli hamming it up
Ok me too

Ok Enough fun lets go to the Beach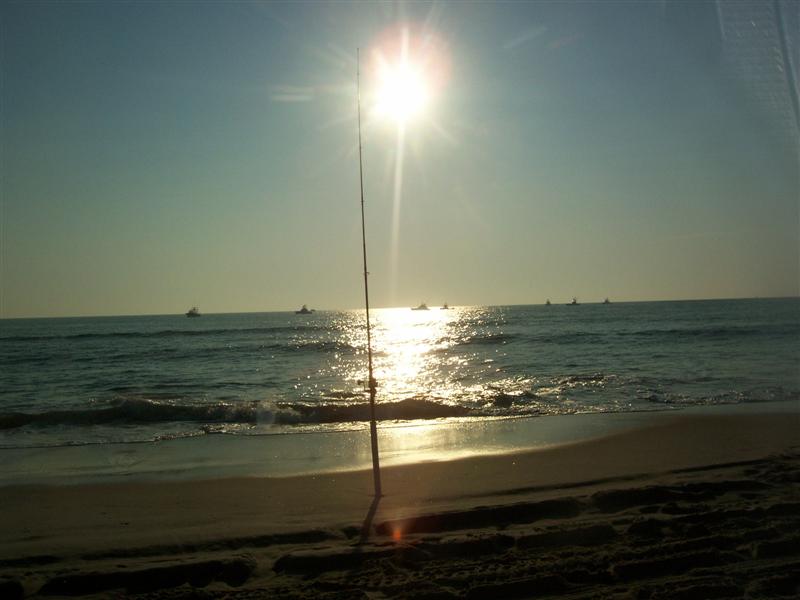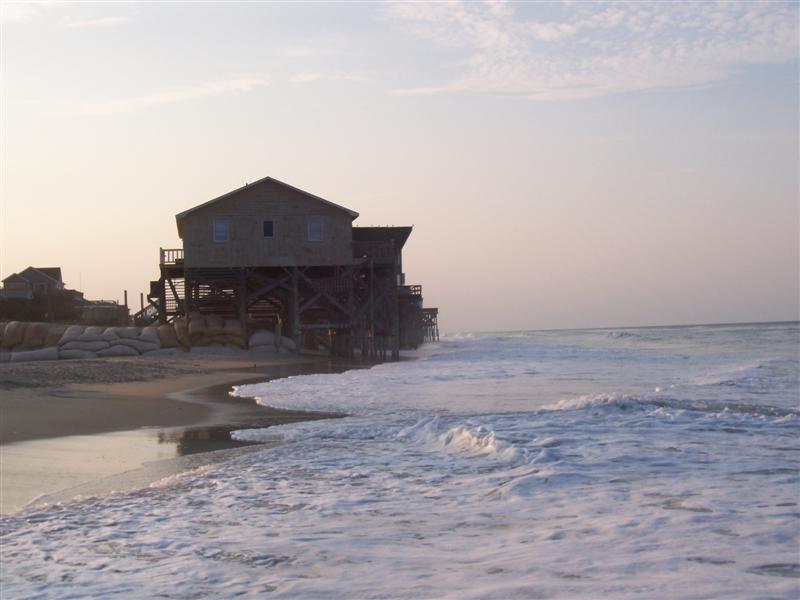 Now this is beach front property. If I rented this one I wouldn't leave it all week, fish right from the deck , found in Southern Nags Head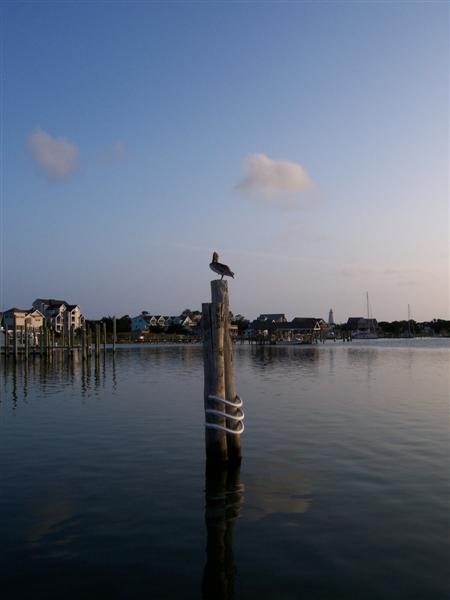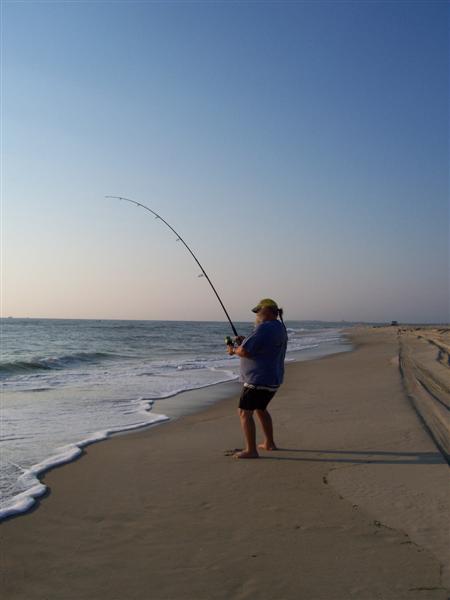 Bodie Island light house is now open to visit the base only they hope to have it open to climb in two years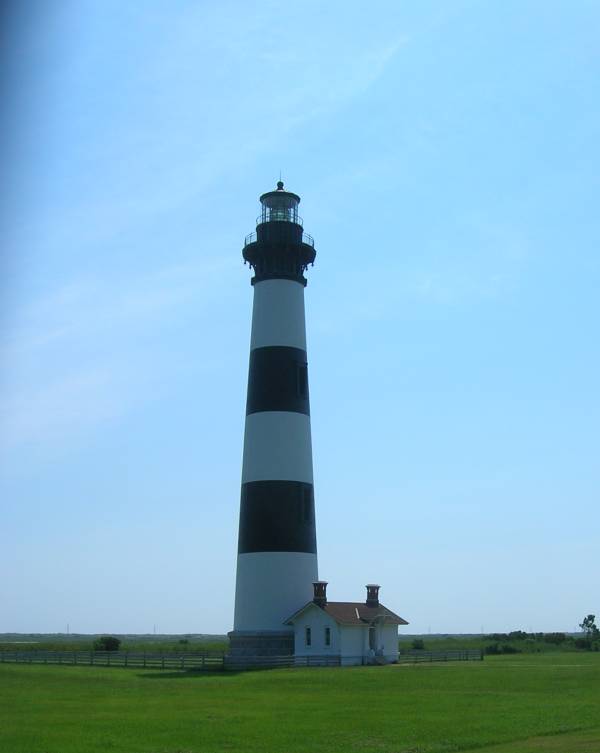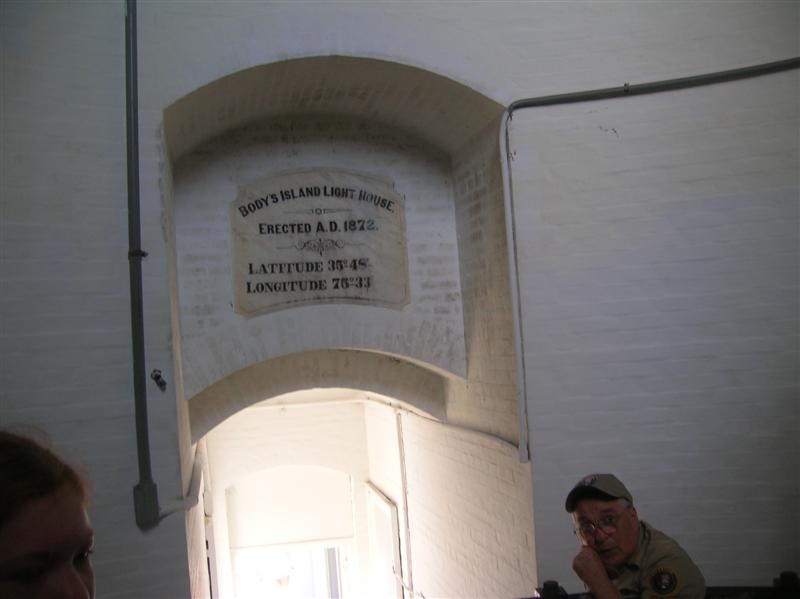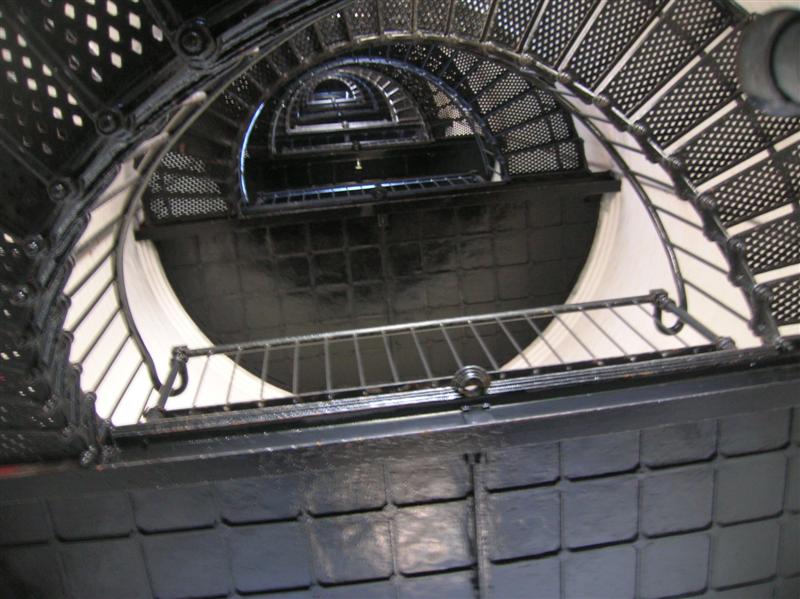 Looks like an easy climb plenty of landing to rest

One week in Nags Head was enough , We accomplished all we wanted to see but One week at the beach is never enough so one more week on Ocracoke , My little peace of paradise. I know most of people like the northern beaches and find little to do on Ocracoke but that is why I like it No traffic no driving every day except to the beach every thing else is with in walking distance or biking . I can relax chill out and enjoy doing nothing, long naps good food what more can you ask for.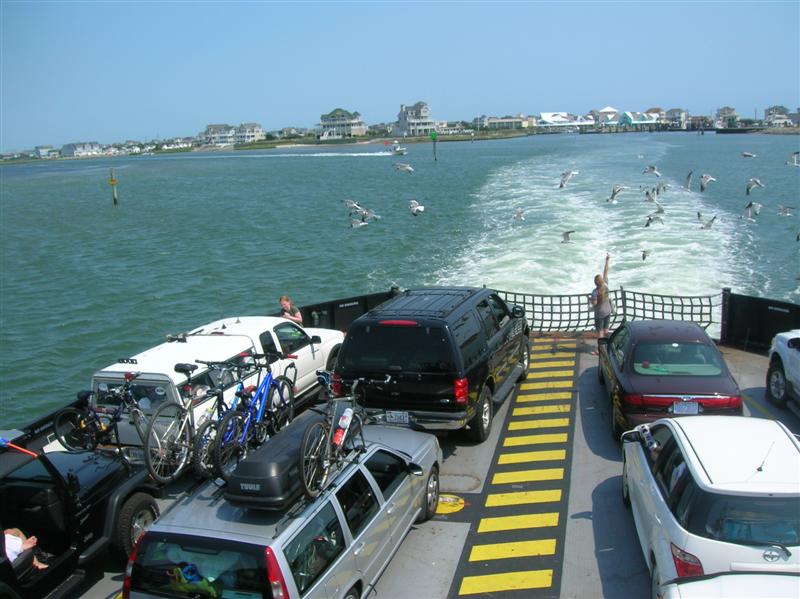 Sharon and Alli save bread in order to feed the birds from the ferry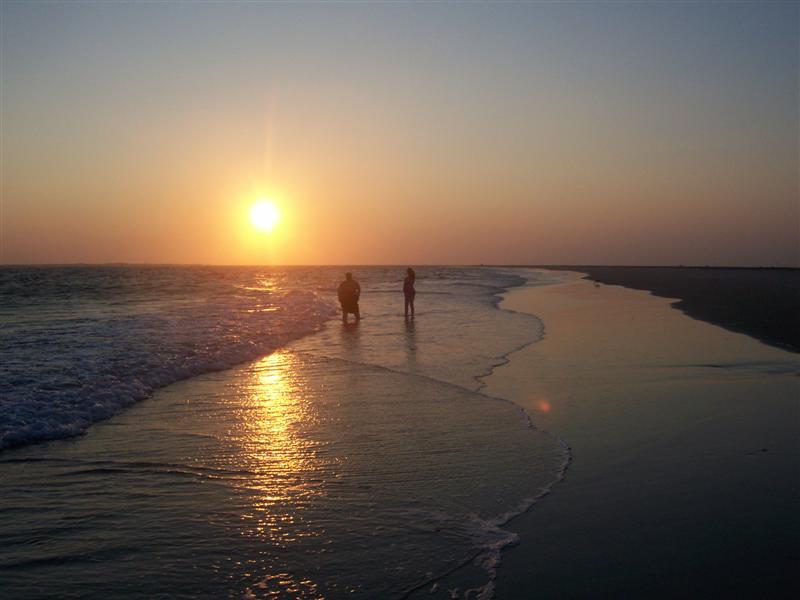 I get some of the best sun sets on Ocracoke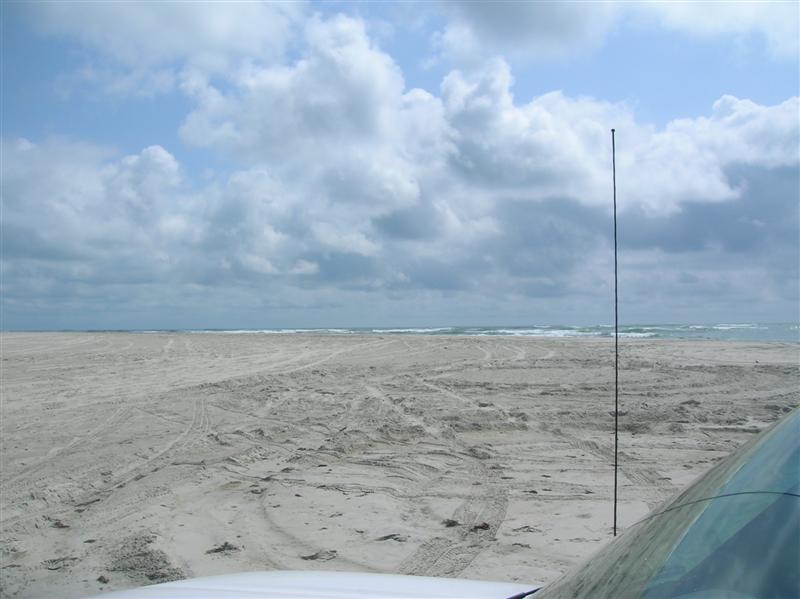 Another reason to like Ocracoke I see no one, It's not always like this but more times then not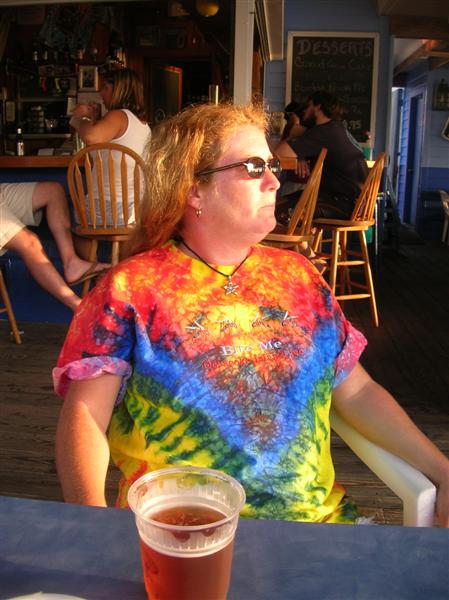 My Oldest Daughter joined us on Ocracoke
August 23 is her birthday as well as my wife's

We all went to dinner at Jollies for their birthday
they have the best sunsets for a restaurants right
on Silver lake you can watch the boats and birds
too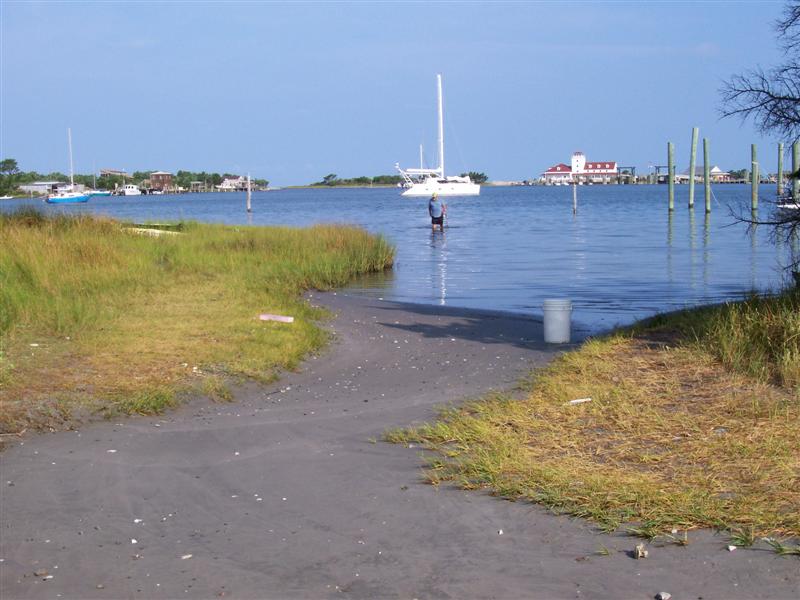 Looking for bait in Silver Lake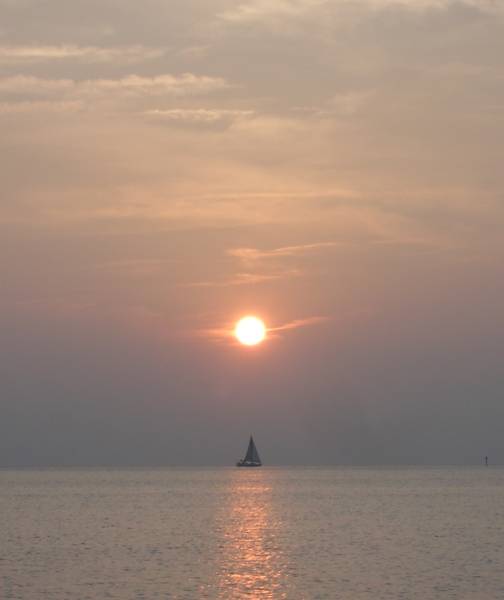 Got to have some sun set pictures, they were not all that great this year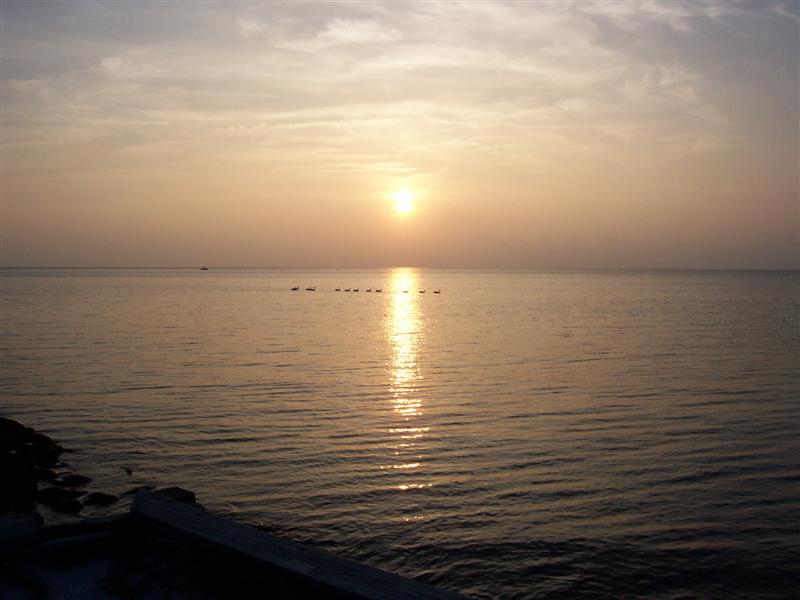 Ok I have to have at least one fish picture, this is a lady fish, not fit to eat but a good fight and great bait too.