There is also many places to rent kayaks wind surfers and all the other new kinds of wind surfing gear as well as jet skis and small boats for fishing. How ever jet skis have some strict regulations on them and I am sure the rental agent will fill you in on them. Fishing gear is also available for rental as well as any gear you might need to help you enjoy the beach and make your stay fun.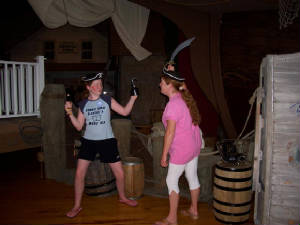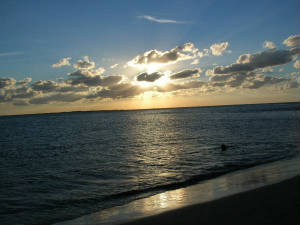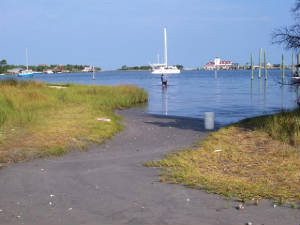 Hoarse back riding
From time to time I here people ask about hoarse back riding on the Outer Banks, This is the only one I am familiar with . We tried to call them when were there in the summer of 04 but there was no answer , So I cant tell you much about them however here is their web site if you try them let me know how it went. Just click on this paragraph it will take you there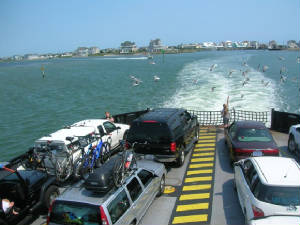 The mosquito's can be legendary when there is no wind blowing especially on the sound side. A good repellant is a must. Every one says that the higher the deet content the better, I also find that there is some that have musk oil in them works very well too. There are also the legendary green head fly, they will bite you and bring blood. Repel for them too they hurt.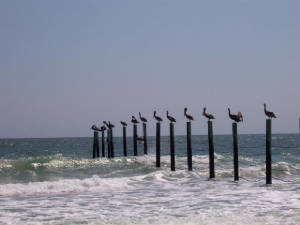 Of course don't forget the sun block. Mid summer can make you look like a lobster in no time. If your sensitive to sun plan you beach trips for early morning or late afternoon when it is not so intense.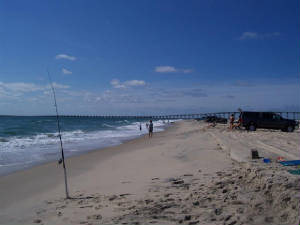 One thing also to keep in mind at the beach. There are sharks here and have been know to attack. However they seldom do before the sun goes down. So beware if you want to go swimming after dark its not a good idea.


This was not taken on the Outer Banks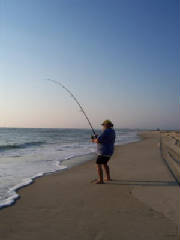 But it gets your attention dosn't it
Morning ferry to Ocracoke