There are Deer here too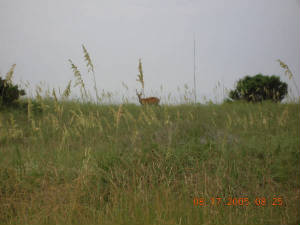 This one was seen at the ramp to cape point.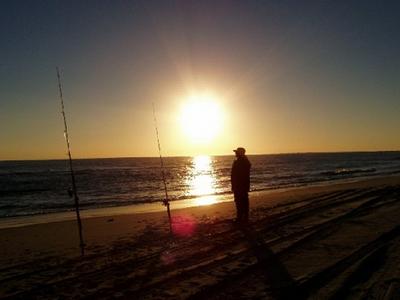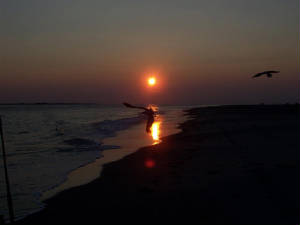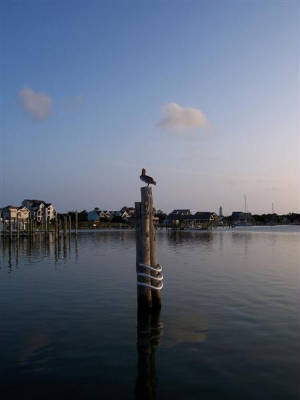 You are in for a treat. If you have never been here there is one rule, never let the sand get between your toes. You will never want to leave.
The Outer Banks is full of history and a great place to just relax and take in the sun.
A great place to fish, surf, or just enjoy the ocean or sound. If you like calmer waters the sound is for you however just over the dune you will find the Ocean .
You will find boat rentals here as well as charter boats of all kinds. If you forget to bring some thing with you there are places that rent every thing too. So come relax and enjoy your stay.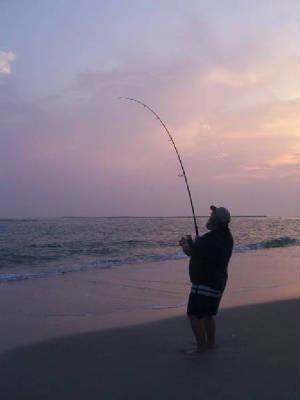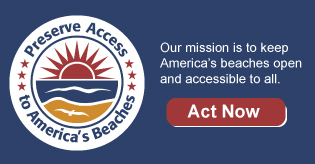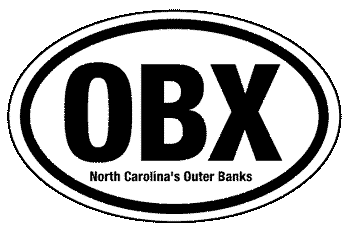 Remember leave only tracks on the beach
FYI
The advertising on the top and bottom of the pages are put there by Tripod I have no control over them because I don't pay to use this site or do I make any money from this site. For now its free for me and we will just have to put up with the advertising . Tripod has to get paid too.